Vietnam Seafood Exhibition,VETFISH
Views: 1885 Author: Jasonsu Publish Time: 2015-08-23 Origin: Site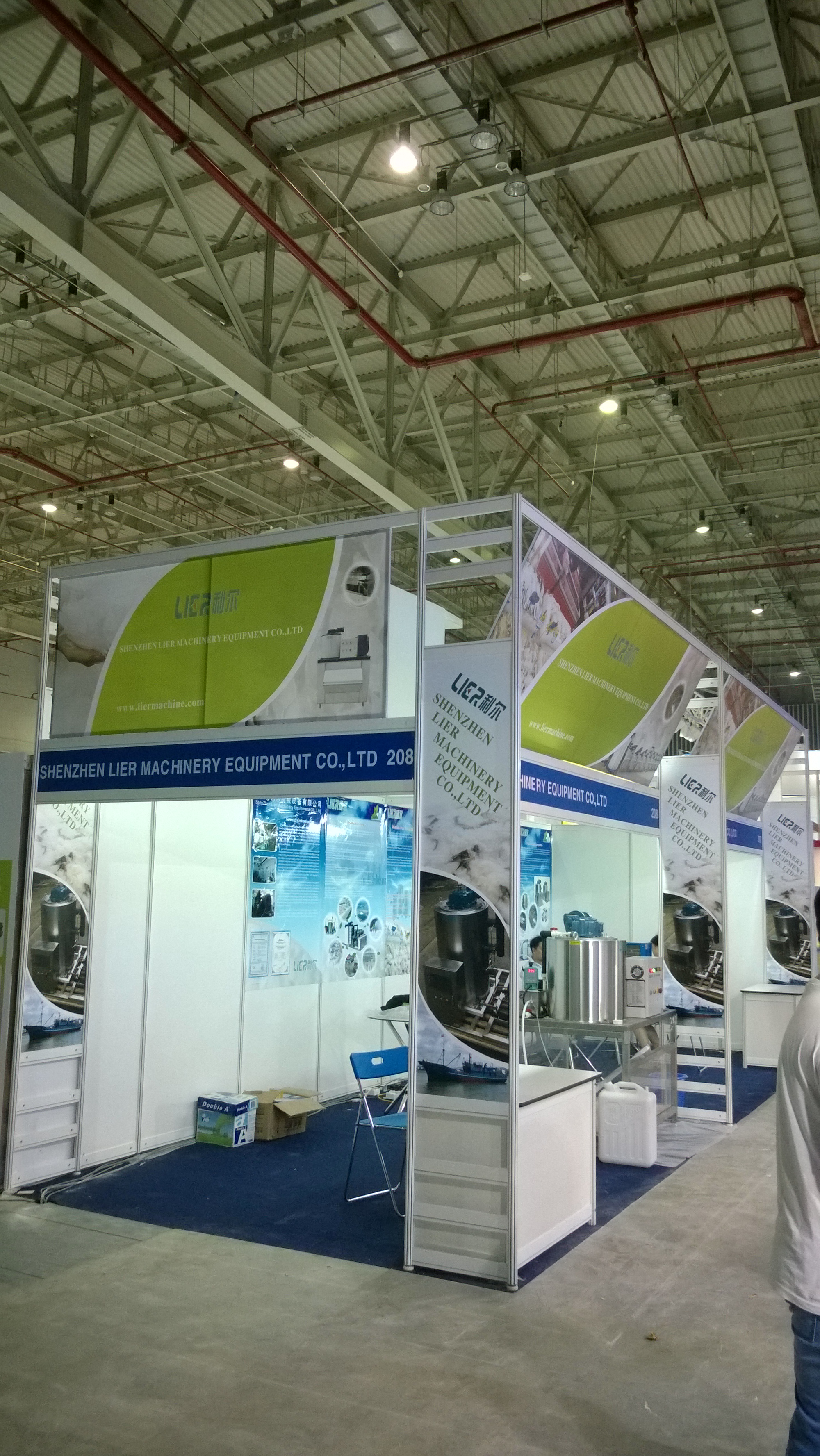 VETFISH Vietnam Seafood Exhibition
Date: August 23, 2015
Location: Saigon Exhibition and Convention Center, Ho Chi Minh City, Vietnam
Status: Vietnam Seafood Exhibition 2015
Shenzhen Lier Machinery Co., Ltd. participated in the Vietnam Seafood Exhibition, and demonstrated the practicality of the flake ice machine to everyone present.
The manager Wang Huaixing of the foreign trade department took the team and the machine to Vietnam. The layout of the exhibition is also very difficult. It is also a painstaking effort to ensure that the power supply and internal space are sufficient, and how to move the machine to the exhibition. However, the exhibition went smoothly, and there was no power outage and no room for people. Inquiries and visits from endless stream of customers also let us make many loyal customers at this exhibition.
Our products have always been based on quality, high-quality machines, high-efficiency ice production, water saving, power saving and PLC control have won customers' favor, and continuous repurchase. This is the performance of a good product.
2015-08-23